Roll Magic Beauty Line
Roll out your excess weight!
Rollmassage is a proven way to shape the figure and get a smooth, supple skin.
New, dynamic shape of balusters and faster turnover make it more effective. In line with customer expectations model was designed in a laminate body that we can make in selected RAL colors. Touch control panel allows to expand the use of the device with helpful functions: displaying the position on the screen and voice guidance.
Rollmassage is based on lymphatic massage performed with wooden balusters fixed on a rotating drum. Massage reduces cellulite and allows you to burn the excess fat.
The user can stimulate selected parts of the body during massage by taking a corresponding body position.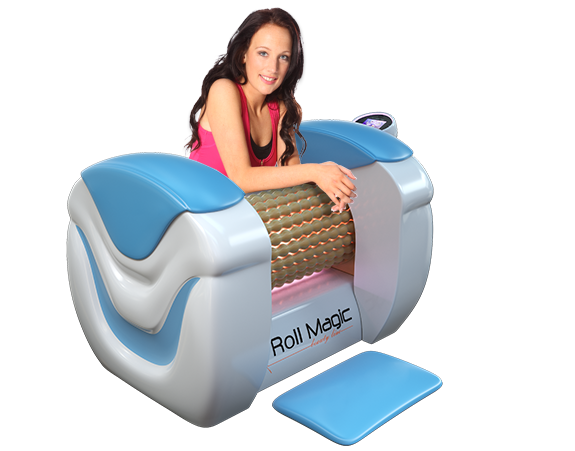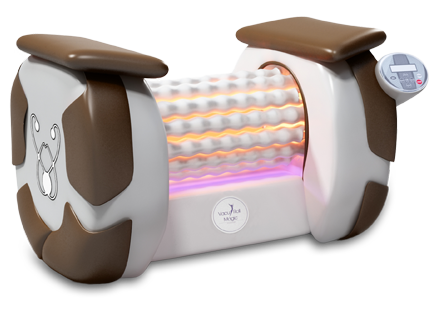 Roll Magic – Rollmassage with collagen
The successor to the basic model. New design, additional training programs and a collagen lamp. The collagen lamp allows for achieving better results – we used the appropriate wavelength and the correct dose of light to rejuvenate the skin while maintaining the benefits of an infrared lamp.
Rolling Stars!
The basic model. It is equipped with an IR lamp, which raises the body temperature, speeding up metabolism and reduces "orange peel". Colourtherapy gets you in a good mood and helps you relax. The photocells placed under the drum ensure protection. The motor stops immediately making the device the safest on the market.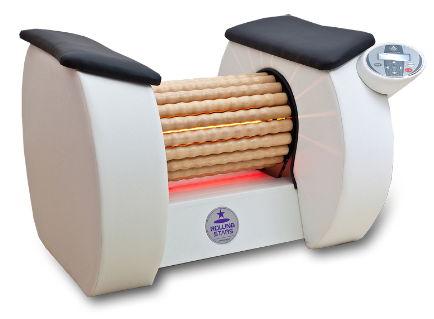 Bi-directional drum system with photocells. Balusters are made of beech wood – durable and pleasant to the body.
Photocells detect even the slightest movement below the drum and immediately stop its rotation to prevent injury.