Aquacycling and hydromassage!
Aqua Bike Magic® device combines aquacycling and hydromassage. Training rapidly burns calories, reduces cellulite and provides a relaxing experience during workout.
Training on a water exercise bike training with hydrostatic resistance of water produces quick results. Whirling held during the session relaxes and stimulates flow of the lymph and released ozone oxidizes dead skin cells. Stairs and handrail are designed with user safety in mind. The elderly can benefit from training on Aqua Bike Magic® as it doesn't stress the joints.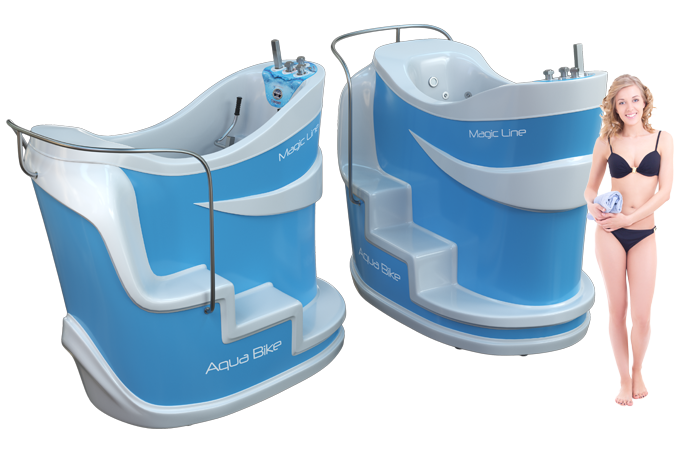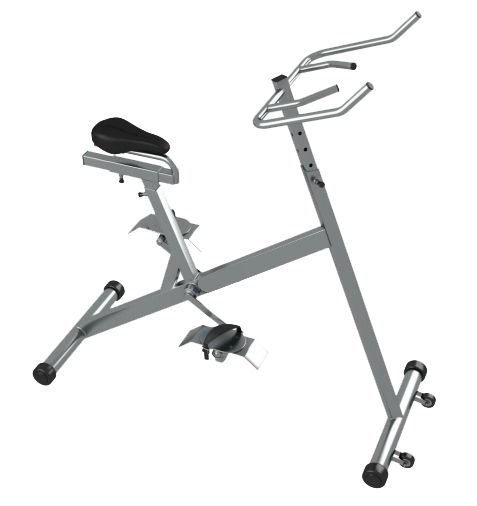 Water exercise bike – aqua bike – a great way to burn excess fat tissue (from 800 to 1200 kcal in one session), oxygenation of the body and increasing the efficiency of the heart and lungs. Massage effect of water is an extremely effective way to fight cellulite.
Training improves respiratory function, prevents varicose veins, significantly improve physical fitness, mood, has beneficial effects on the cardiovascular system.
Workout in the water is much more pleasant, fatigue is much less noticeable, although the muscles work very hard.
Intensive hydromassage – 16 or 32 nozzles. It stimulates lymph circulation, accelerates metabolism, rises training effectiveness.
Exercises on Aquabike Magic assist in the rehabilitation of the elderly. It also aids in recovery from injuries, fractures and circulatory disorders.